Travel Medical Insurance primarily focuses on medical benefits during travelling. It will provide better coverage than the usual Travel Insurance. Main focus here is to provide medical benefits. It does not provide cover for any other losses however for example Trip Cancellation etc. People who are travelling for longer duration should opt for Travel Medical Insurance. One such example of this is Super Visa Medical Insurance.
The Insurance company pledges payment of a lump sum amount to the person who has taken the policy (or nominees) on the happening of the event which is Insured.
Why Should I buy Travel Insurance?
Travel insurance is not mandatory but people do take travel insurance. It's not an unnecessary expense and should be taken seriously as it's an important decision. You know what may happen to you while you are travelling within or outside the country. Medical Expenses can be very high especially if there is an emergency. At the time of emergency medical evacuation, the expenses can be sky rocketing. It's sometimes very difficult and extremely uncomfortable to make arrangements in emergency for situations like these or accident, lost luggage, documents etc. We at Plan Insurance provide you most affordable rates for Travel Insurance and offer you plans that will provide you maximum coverage and protection if there is a difficulty.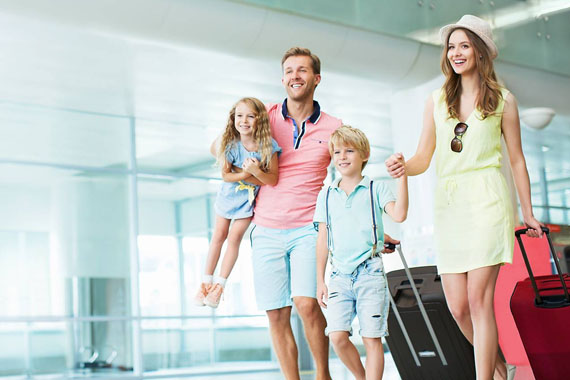 Most Common Risks that are Covered by Travel Insurance Plans
Travel Insurance covers death, body injury, illness, and disease or pregnancy complications also. If you are member of the armed forces and have been called up for duty or a member of a public defense or safety than also medical treatment and transportation expenses and emergencies charges are paid. Let's say, suddenly government prohibits travelling inside or outside a nation due to diplomatic reason where you are a travelling, or your baggage has been delayed, you have lost your documents and personal effects than also Travel Insurance will come to your rescue. Missed flight due to re-scheduling, weather, death or serious illness of a family member are also covered by Travel Insurance.
Plan Insurance Services exceeded my expectations. The team is knowledgeable, professional and efficient. They tailored my coverage to my needs and made the process easy. Their customer service is exceptional. Highly recommend them!
Very amazing service. The staff is very gentle and helping. Best guidance for insurance.
Best service you can ever get! Quick response time and get your work done in minutes. Recommended!
If you're looking for an insurance provider that truly cares about their customers, look no further than Plan Insurance Services. Their customer service is top-notch, and their team is incredibly knowledgeable and professional. They take the time to understand my unique needs and tailor my coverage accordingly. I've been a customer for years and have never been disappointed. I highly recommend them to anyone in need of insurance. They are simply the best!
"I highly recommend Plan Insurance Services! Their team is extremely knowledgeable, professional, and always goes above and beyond to ensure that I have the best coverage for my needs. They made the process of purchasing insurance easy and stress-free. I have been a satisfied customer for years and they continue to exceed my expectations. Five stars all around!"