Critical illness insurance, otherwise known as critical illness cover or a dread disease policy, is an insurance product in which the insurer is contracted to typically make a lump sum cash payment if the policyholder is diagnosed with one of the specific illnesses on a predetermined list as part of an insurance policy.
The Insurance company pledges payment of a lump sum amount to the person who has taken the policy (or nominees) on the happening of the event which is Insured.
What is Critical Illness Insurance?
This kind of insurance provides additional coverage to the insurer if he is in a medical emergency like heart attack, stroke or cancer. These emergencies and illnesses are often more expensive than usual medical treatments and pay out cash to help cover those expensive bills which traditional health insurance may fall short of.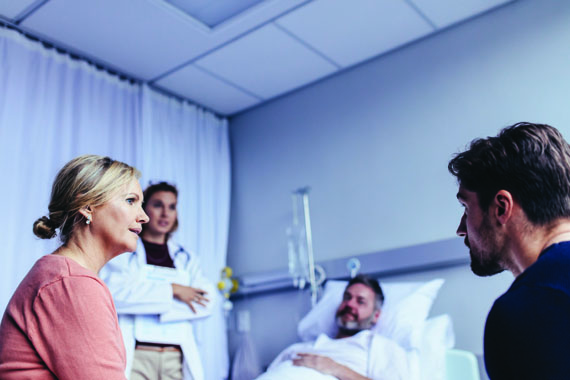 Things to keep in mind
If you are applying for a critical illness cover, you should specify if you have a medical condition. An adverse medical condition can lead to an another illness at a later stage. Therefore it's imperative to honestly disclose your medical history. Medical Test is a pre-requisite for providing critical illness cover by many insurance companies.
This policy requires that the Insurer must survive a minimum amount of time period from the date the illness was first diagnosed. The period varies from company to company average being 14 days.
The contract terms contain specific rules that define what is a critical illness and validates it. The diagnosis can be done by a physician who specializes in that illness or condition. It may also require medical test reports for diagnosis confirmation.
Why Should you buy Critical Illness Plan?
You should buy critical illness insurance because it's covered nor by life insurance, nor health insurance. While life insurance provides a lump sum amount only in case of death, health insurance more often come with clear exclusions on critical illness coverage.
Although 95% of the people suffering from a heart attack survive, but they take a long time to recover financially and switch back to their old lifestyle. The same goes with stroke and cancer patients too. Even the diagnosis of Critical Illness can change your life completely; shatter one's dream and burn through all the savings. Therefore it's advisable to get critical illness cover in this time of inflation to get financial assistance in time of unforeseen medical contingencies.
Plan Insurance Services exceeded my expectations. The team is knowledgeable, professional and efficient. They tailored my coverage to my needs and made the process easy. Their customer service is exceptional. Highly recommend them!
Very amazing service. The staff is very gentle and helping. Best guidance for insurance.
Best service you can ever get! Quick response time and get your work done in minutes. Recommended!
If you're looking for an insurance provider that truly cares about their customers, look no further than Plan Insurance Services. Their customer service is top-notch, and their team is incredibly knowledgeable and professional. They take the time to understand my unique needs and tailor my coverage accordingly. I've been a customer for years and have never been disappointed. I highly recommend them to anyone in need of insurance. They are simply the best!
"I highly recommend Plan Insurance Services! Their team is extremely knowledgeable, professional, and always goes above and beyond to ensure that I have the best coverage for my needs. They made the process of purchasing insurance easy and stress-free. I have been a satisfied customer for years and they continue to exceed my expectations. Five stars all around!"